W9FZ/R UHF 2009
I operated from four spots near Dodgeville, WI on Saturday and four spots northwest of Wausau, WI on Sunday. Activity levels were HIGH!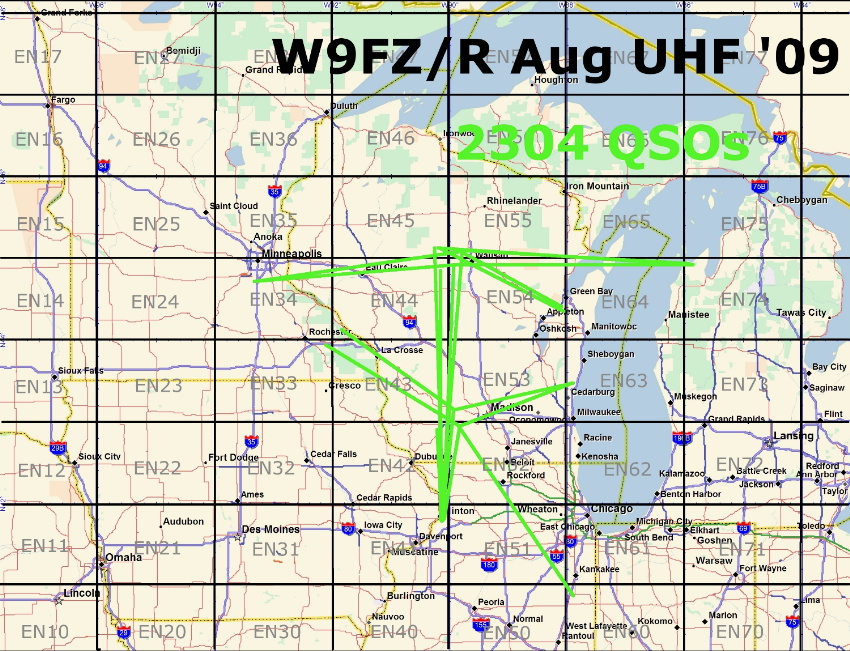 This is with 6 watts and a looper. More stations are needed on 2304. Yes, I have more power planned with a PyroJoe amp--but it will have to wait for this winter.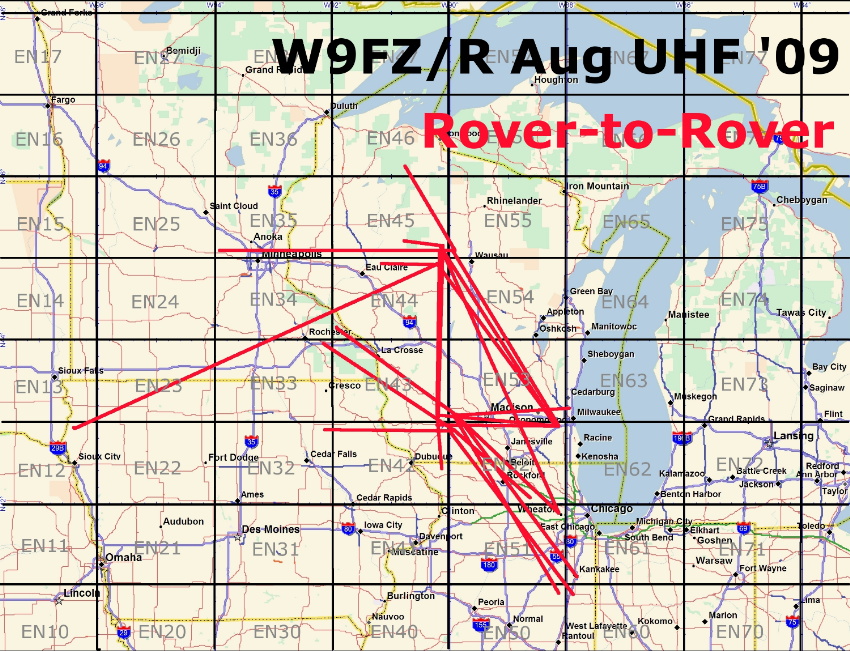 None of these rover-to-rover QSO's were orchestrated. None of these Rover-to-rover Q's were at trivial distances. I did not drag along another "pup" rover to give me my own grid. I don't think too much of grid-circling. But look what can be accomplished with new and experienced rovers out looking for fun on their own.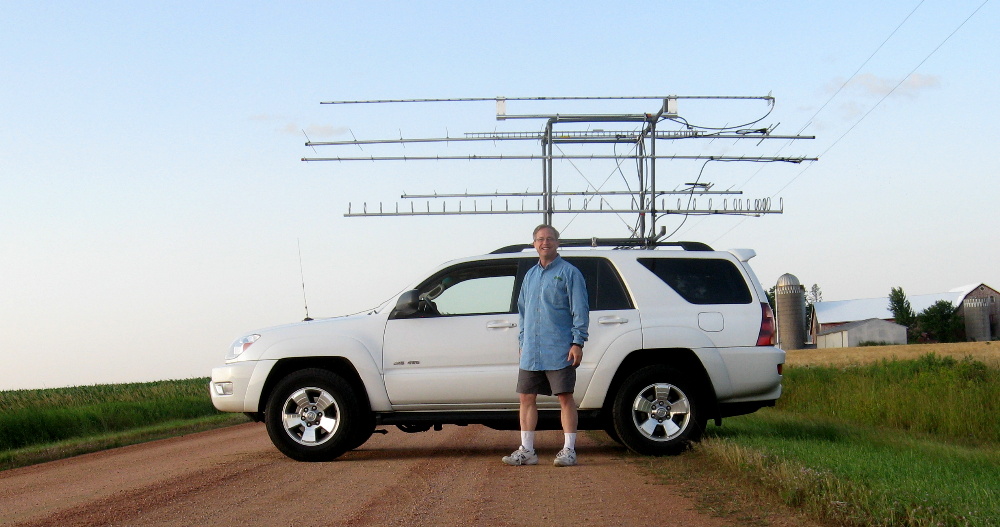 In EN-54 beaming K2YAZ. Arrived at 5am and started making Q's just a few minutes later.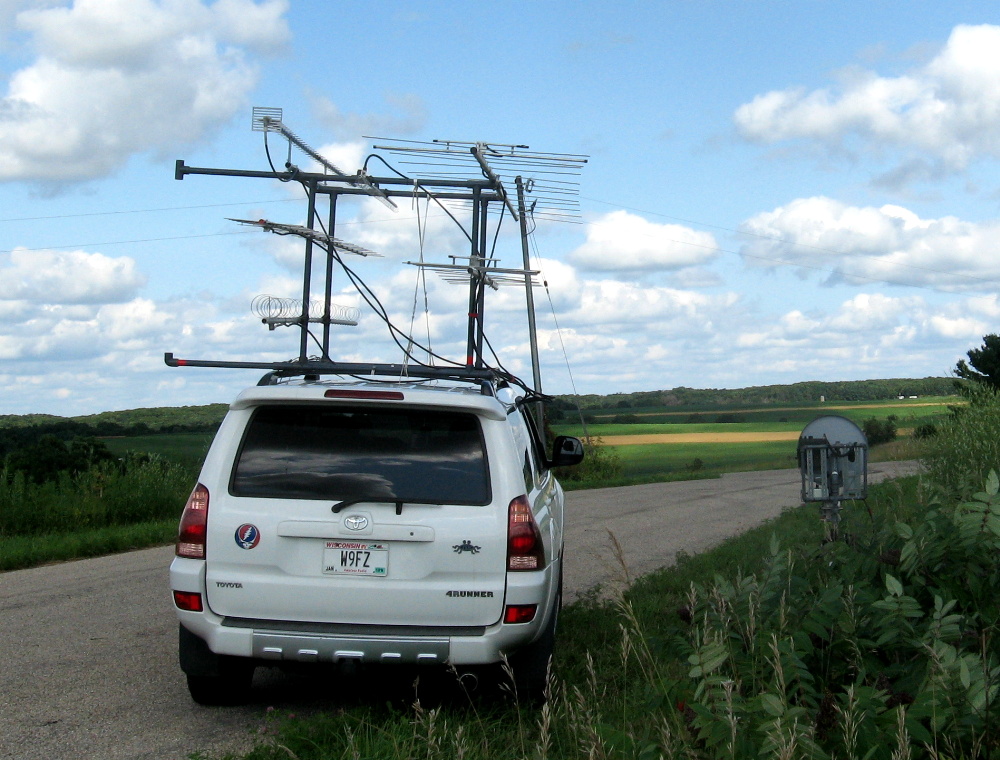 In EN-53 beaming Milwaukee. Worked WA9O/R on 432, 903, 1296, and 10GHz from here.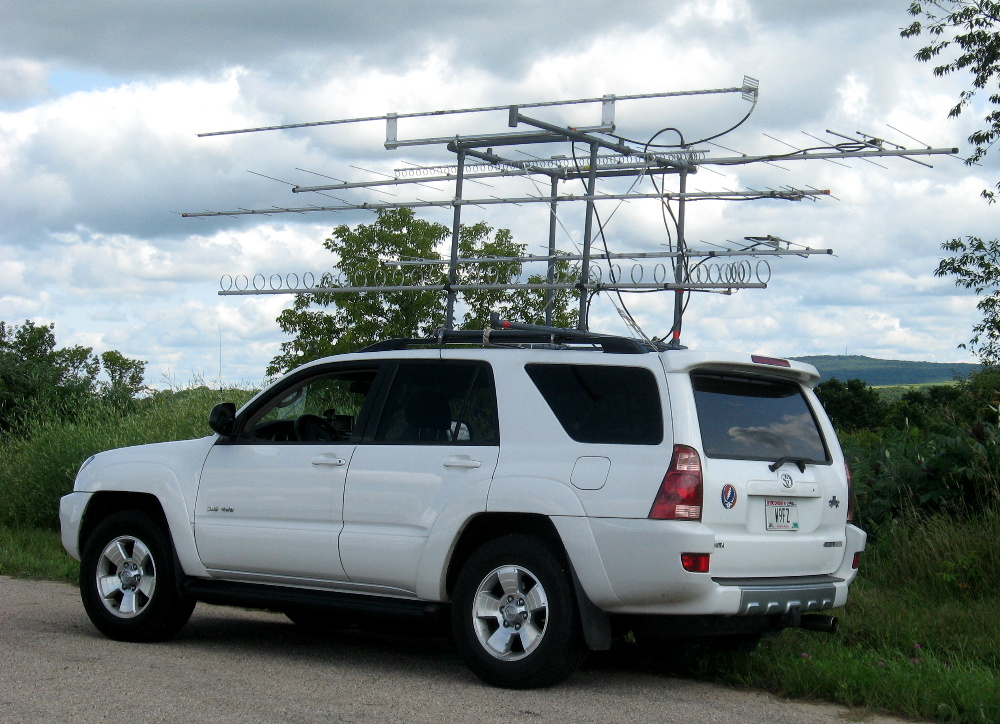 Still in EN-53. That's Blue Mound State Park in the background. No real good operating spots in the park. But in the surrounding area there are some adequate spots.